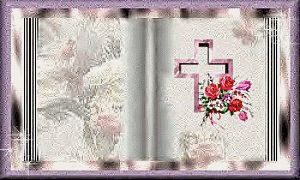 Confidence in God's promises and character gives us strength and hope.

Lamentations 3:22-24
22 The faithful love of the Lord never ends. His mercies never cease.
23 Great is his faithfulness;
his mercies begin afresh each morning.
24 I say to myself, "The Lord is my inheritance;
therefore, I will hope in him!"
What does this mean for us to have confidence in God? Does it mean we will trust Him in all things, or just the big things? Maybe we think we can handle the "little" things by ourselves. I believe in my heart it takes time for us to trust our Savior, I also believe the more we learn of Him, the more we will trust Him. God is faithful to us, even when we don't deserve it. There has been to many times that I have become discouraged and just gave up, now Thank you Jesus, I am learning that if I will keep on doing what is right and pleasing to God, that it is "His timing" when things are as they should be. We are all impatient and because we can't see the whole picture, we lose hope. I want to encourage you, and I need it to, that we must each day remember what the Lord has done for us and our families, remember His mercies, and look to Him for the answers to our problems. Ask for wisdom, it will be given to us. Spend time in His Word, and then just believe what He said. Don't lose hope and don't give up. Just keep on, keeping on, the answer is on the way!