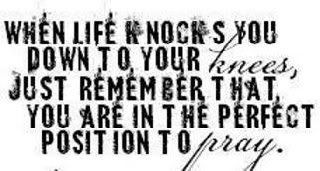 2 Timothy 4:17-19 (New Living Translation)
17 But the Lord stood with me and gave me strength so that I might preach the Good News in its entirety for all the Gentiles to hear. And he rescued me from certain death. yes, and the Lord will deliver me from every evil attack and will bring me safely into his heavenly Kingdom. All glory to God forever and ever! Amen.
I witnessed the most awesome performance last night! A drama team from one of the local churches performed several portrayals of people being in bondage to Satan. Caught up in every kind of addiction you can imagine and how Jesus was there to deliver them. Always there, just waiting for them to ask for help. It was amazing! The last depiction was a woman shooting up with drugs, Jesus was there with her all the time, but He couldn't intervene unless she called on Him, finally at the end of herself, she did cry out for help, He immediately reached out to her. I learned later from one of my friends, this was a to real story for this woman. She really did live this life, Jesus delivered her and now, she and a group of people with much to be thankful for, travel around and show people with music and acting, how the enemy goes about stealing, killing and destroying, then shows how Jesus delivers, and protects us. Giving us strength and making a way for us to be victorious for the Kingdom of God! If you have an opportunity to experience a drama team for Christ, I would encourage you to attend. It was so powerful to me, but the most amazing thing was how the children and young people reacted. The forces of good and evil were made real for them, as they watched the battle that goes on continually. I can't imagine where life has taken some of these people but their willingness to share and portray what God had saved them from is amazing. Please remember to pray for them, and anyone that will stand up for Jesus Christ! We are victorious in Him!