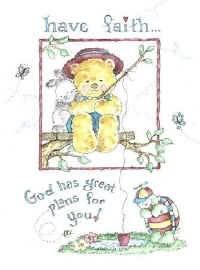 Psalm 107:28-30 (New Living Translation)
28 "Lord, help!" they cried in their trouble,
and he saved them from their distress.
29 He calmed the storm to a whisper
and stilled the waves.
30 What a blessing was that stillness
as he brought them safely into harbor!
We have a tornado watch, thunderstorm, and a flashflood watch! That should be enough to keep me up for awhile! Watching and waiting, checking the weather channel to find out what is going on. Now there is nothing wrong with being watchful, preparing just in case we need to take shelter. Of course we can go overboard on it to, I have known folks who panicked at just thunder, fear would send them to the storm shelter in a hurry. I remember being in a tornado at the age of 9, my sister was 6, and a little brother under a year. We were at my aunts house and I guess things happened really fast, anyway I remember crawling on the floor trying to get out of that house. Terrified would be the appropriate word! Now tonight as I am keeping an eye on the storm, I am also reminded of the storms we face in everyday life. Oh yes, we have all the heartaches, trials, sickness, and problems we can handle. Everyday something new or still the old we are dealing with. "But God", I love that, because it means no matter what we are facing or what is going on, when we say, "But God", we know He has things in control. Calming the storm to a whisper and stilling the waves, we will come safely to the harbor. What a blessing Gods Word is to us, we just need to remember to say "Help". Does this mean as much to you as it does to me? It fills my heart with hope and renews my faith in Him. Reach out to Him, He will never let you down, He loves you with an unfailing love and devotion!