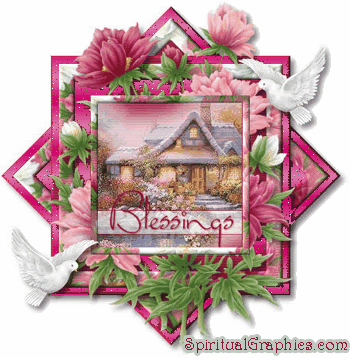 Jude 17-22
17
But, dear friends, remember what the apostles of our Lord Jesus Christ foretold.
18
They said to you, "In the last times there will be scoffers who will follow their own ungodly desires."
19
These are the men who divide you, who follow mere natural instincts and do not have the Spirit.
20But you, dear friends, build yourselves up in your most holy faith and pray in the Holy Spirit. 21Keep yourselves in God's love as you wait for the mercy of our Lord Jesus Christ to bring you to eternal life.
22Be merciful to those who doubt; 23snatch others from the fire and save them; to others show mercy, mixed with fear—hating even the clothing stained by corrupted flesh.
More scripture this time than usual, but it is so powerful I wanted to share it with you. It sounds like the times we are living in, doesn't it? It is hard to watch the news without being troubled. So, I go to these scriptures for strength and guidance. We are told exactly what to do, and how to do it. Please meditate on the Words of God, and let Him minister to you. Be encouraged and know God has a plan for your life, you are being called to do His will. I pray as you read this your hope will be renewed and faith will be increased. God Bless you this Weekend!